Institutul prezentului / (IP)
The Institute of the Present (IP) is a research and an artist resource platform in the field of visual and performing culture conceived and launched by Ștefania Ferchedău and Alina Șerban in 2017, in Bucharest. Centred on artists and their personal accounts, on time-specific encounters and forms of (self) archiving, the Institute looks at various practices and situations from the recent past until today from a transnational and transcultural perspective.
The Institute's main lines of activity include: the artist resource platform institutulprezentului.ro open to the professionals and to the general public alike; an educational programme centred on (self-)pedagogic practices and artistic concepts; a research programme dedicated to the imaginative, subjective and historical connections present in the artistic process and its accompanying theoretical discourse, as well as to the mobility of concepts and theories. The working formats include research projects, laboratories and conferences, specialised exhibitions, reenactments, editing of printed and online publications.
Since 2017, the Institute has been publishing the Parkour series, centred on artist interviews in the form of micro-publications containing bilingual text (Romanian and English) and images.
The Parkour series introduces themes, concepts and seminal encounters for the activity of outstanding artists in the field of visual and performative arts in Romania, which enabled them to produce an unparalleled body of work. The series looks at a limited array of artistic projects and experiences, through the use of interview as an unmediated recording instrument. The interview‑format accommodates the reader with the particular spatial and material conditions of their practice, with the personal beliefs and the ongoing process of conceptualising their work. Parkour thereby distils significant aspects of the recent cultural history, bringing back to the fore the role of memory in capturing the kernel of an artistic time, of an artwork, of a conceptual turn.
The Parkour series is edited by Alina Șerban and Ștefania Ferchedău, and the design of 2017-2019 editions is signed by Radu Manelici.
www.institutulprezentului.ro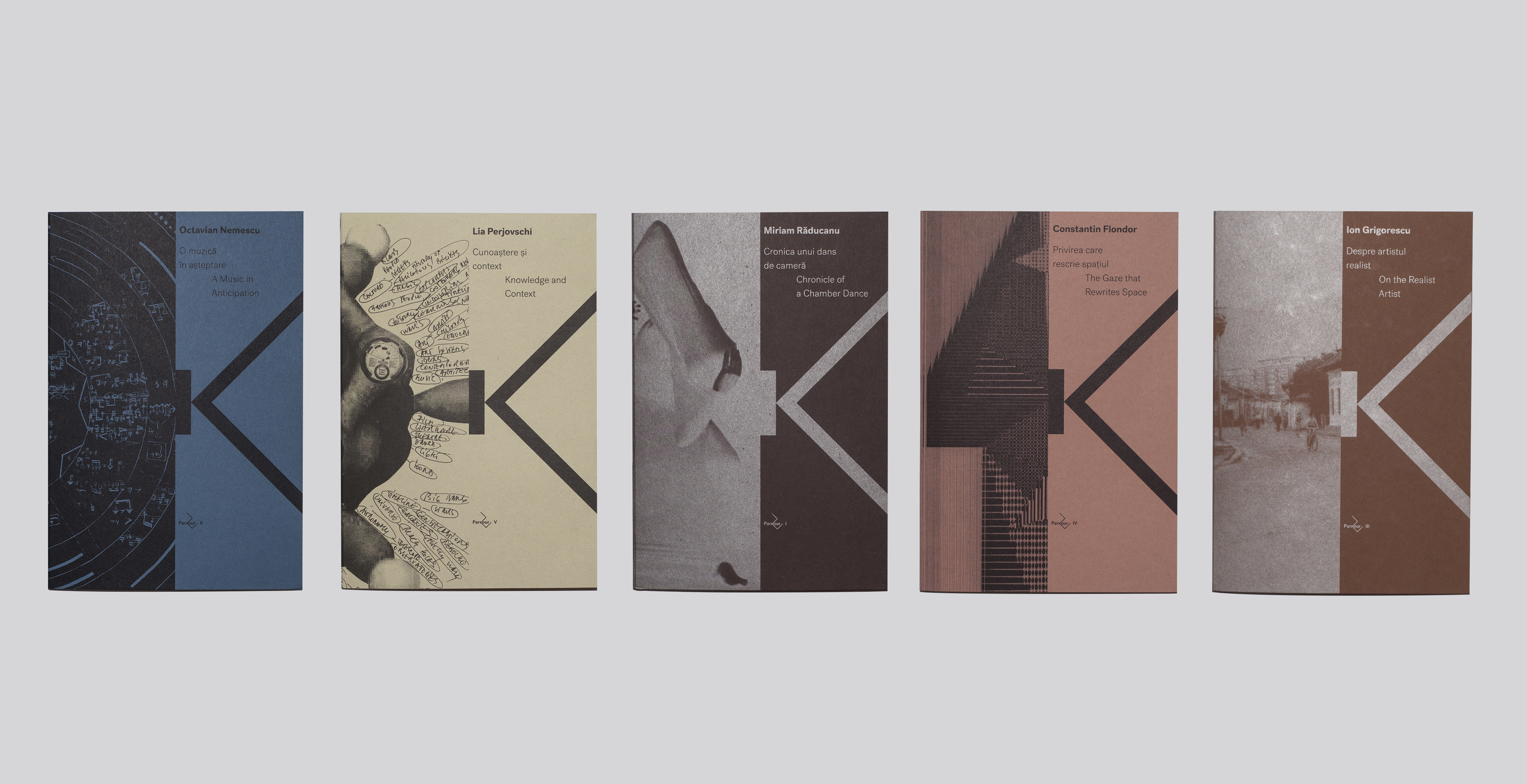 Photo credit: Claudiu Ștefan